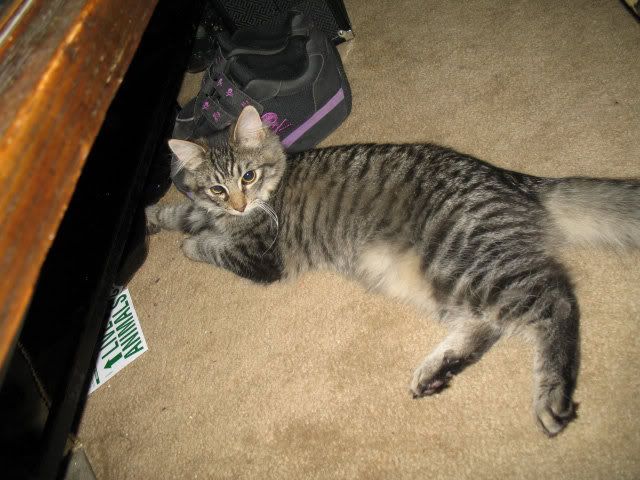 Timothy, obviously getting the gold medal in the OMG FUCKING ADORABLE Olympics.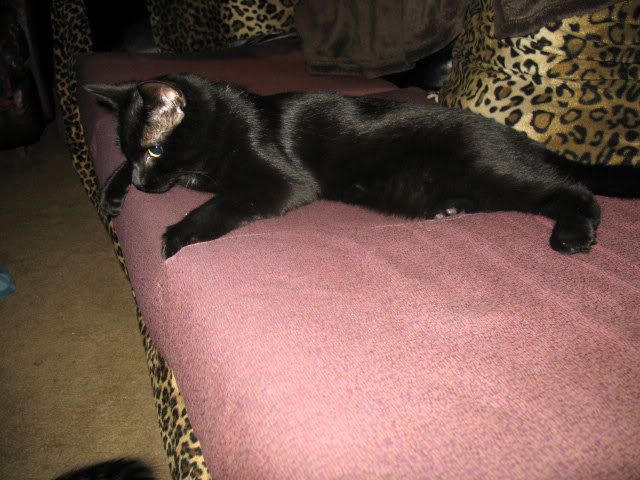 Henry Lee, one suave motherfucker.
They kind of never stop being absolutely hilarious. Henry Lee is the smart one and Timothy is the instigator of shenanigans. Being that they've only been here since Wednesday, they're not much in the way of lying in laps or sleeping in the bed just yet, but I have to keep reminding myself that these things take time.
They have, however, almost completed acclimated themselves to the apartment and have free run (generally, they're not allowed in the snake room unsupervised). Still a bit jumpy at sudden noises, but basically ok. Henry Lee likes to eat my hair in the middle of the night and Timothy rolls around the carpet, baking biscuits in the air.
I spoke to the rescue lady today about Stewart, the third cat we are thinking of adopting. He's apparently polydacytl on all four feet. At some point next week, we're going to drive over to her place and meet him.